In blogging using the correct blog software and tools can help you easily manage the the day-to-day maintenance and tasks of your blog. Without them you could spend all your valuable time focusing on your blog and not your business. Here's why choosing the right tools is critical for internet marketer's blogs.
When it comes to publishing your blog content, there are two basic kinds of blog software tools that you can use. They are server-based tools (found and installed at you internet providers location), and the client-based tools, (resident on your computer and usually installed into and working with your operating system).
Both of them have their own advantages, and disadvantages; and it is up to you to choose the one that is right and best for your blog.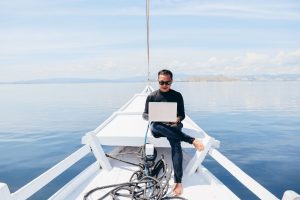 Client-based Tools
One of the most common blog software tools that you can choose from is client-based tools. These tools' purpose is to aid you with publishing your blog and they are normally installed on your computer and also run from there.
Client-based tools are usually text editors, such as Word, Open Office and Text Editor. These allow you to perform word processing applications from your own computer.
Thus, a text editor enables you to create and publish your own content at the comfort of your own desktop or laptop.
You need not even interact with the server-based blog software until you are fully ready to publish your articles and associates charts and photos.
Obviously, the first advantage of using client-based tools, like the text editor, is sheer convenience.
You can be as creative as you want and your computer software allows, with no concern for wiping your blog off it's server and into oblivion.
Many bloggers choose to publish their work with a desktop tool (FTP) rather than a Web browser. This entails logging into the blog software's control panel on the servers, and accessing the Web-based text editor.
Some bloggers and writers find that "going direct" to the servers for uploading their work is easier and has less chance of errors than when using a web based FTP.
WordPress, the leading blogging software understands that and has made uploading our work from our computer based software quick and seamless.
I personally have not had a single FTP error in probably over ten years. Before that it was press "send" and hope for the best!
Client-based tools can be managed either locally (your home or office) or remotely, such as a remote resort somewhere in the Caribbean. If you have a laptop and blogging or word processing software installed on it you can work to your heart's content. Or at least until your battery conks out.
Such tools can allow you to manage and edit your posts entirely remotely if need be.
The content of your blog can be saved as drafts on your computer or auxiliary hard drive (my choice) as necessary; then tweaked, rewritten, and polished until you are absolutely ready to upload to your blog on the servers.
This can be very beneficial to those with limited internet connections,
since accessing and managing the content for your blog can be done without the need of being connected to the internet at all.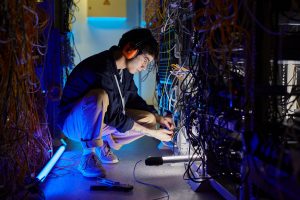 Server-based Tools
Another kind of blog software tool that you can use is the server-based tools. There are two varieties of these tools: blog hosting service provider
tools and server-based publishing tools.
The first variety is automatically provided by your blog hosting service provider. Hosted blog software tools, such as WordPress, are fairly easy to use when you start. They become very easy to use and customize once you are using them more frequently.
There are also page builders and blog management software that you can purchase.
These forms of software can be individualized – an ecommerce shopping cart, or all inclusive – a suite of products that take you all the way from blog posts to autoresponder integration, to shopping cart and payment acceptance.
This combination lets me be creative without software hassles.
I personally use D9 Hosting with WordPress installed, and Optimizepress for a page builder. What used to require many WordPress plugins and configurations is now super easy with Optimizepress.
And that means when my creative juices are flowing I can keep creating and not have to fight some stubborn software.
With the use of hosted software and page builder tools, you are provided with an assortment of design templates. These can easily help you in choosing the desired layout that suits your blog.
Even more so, the layouts can be easily customized, including the fonts, columns, colors, etc. The choices are almost endless. Just going through them sparks my creativity and the rest is easy!
Through the use of these kinds of server-based tools and client-based tools, you can easily extend the look and features of your blog. You are almost only limited by your creativity and imagination. And through additional plug-ins and add-ins, you make one of a kind custom layouts
and pages that no one has even thought of before.
The tools are available, and now in your hands. Get noticed. Dazzle your customer. Make something that clients want to come back to.
Then watch your business grow.
If you're ready to build that one hundred dollar product, or that million dollar product and bring it to market, but just are not sure where to start or how to do it, watch this webinar by John Thornhill. The webinar itself is chocked full of information, you'll want to take notes.
Then, his Partnership to Success program can lead you step-by-step from newby to successful internet marketer, if you're ready.